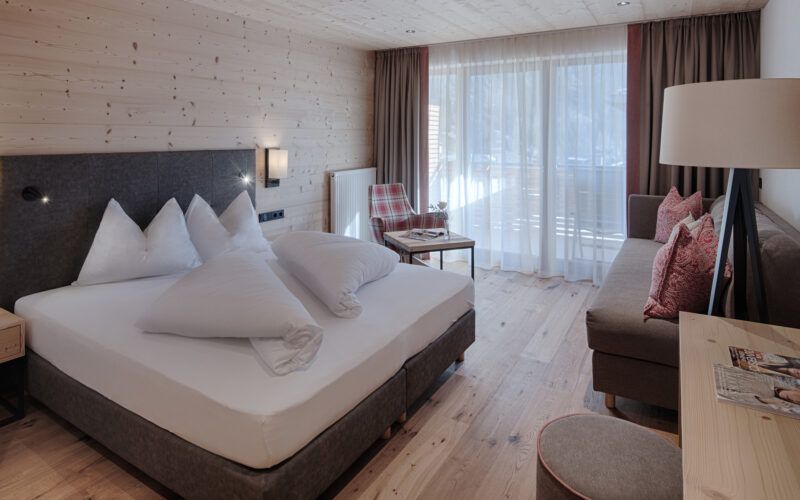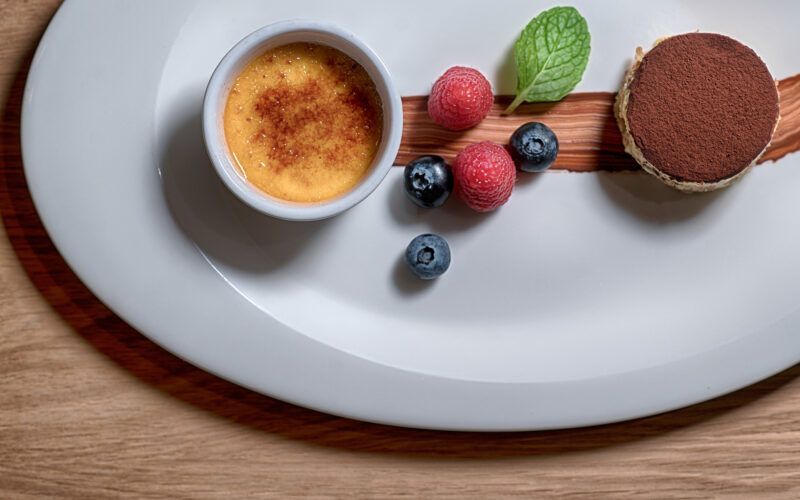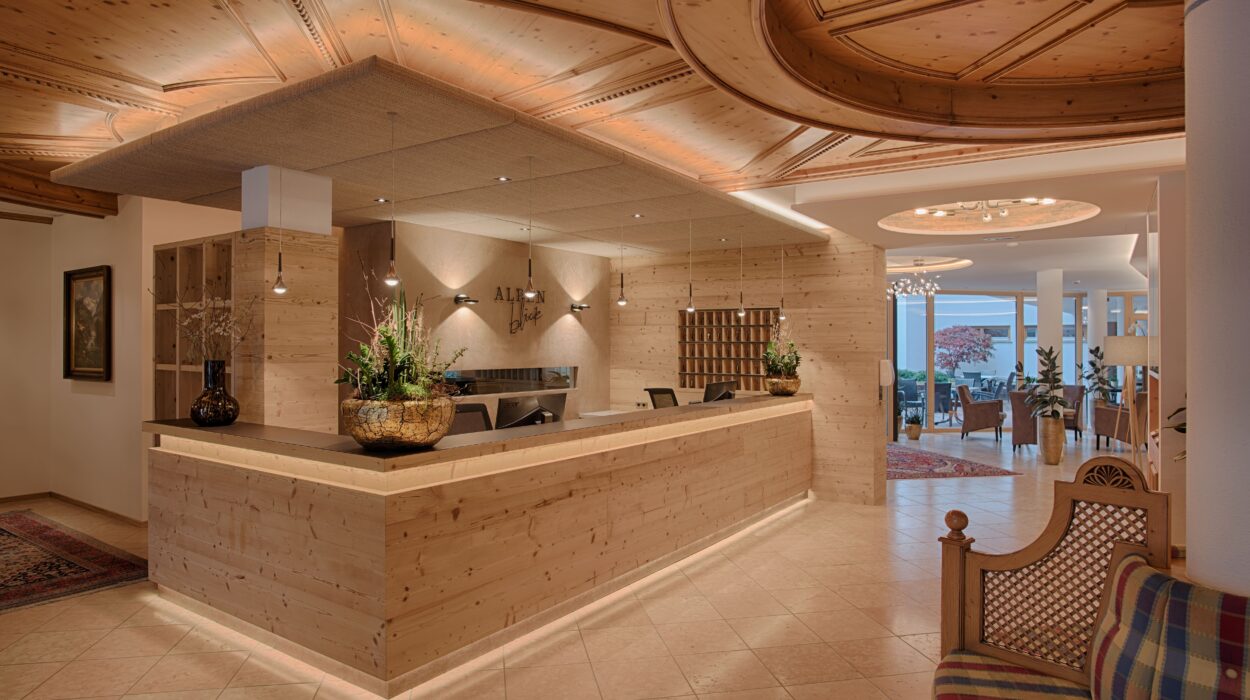 At home with friends
Enjoy the perfect break
Views of the mountains and an eye for our guests' needs – it only takes a few words to describe what makes this holiday refuge so very special. A place in the Ahrntal valley where relaxation and nature are closely connected, where great emphasis is placed on good food and every guest creates a lasting memory. A place of strength that inspires you to conquer the summits and that makes you feel welcome. At the heart of things yet far away. Cosy and serene. Almost like home.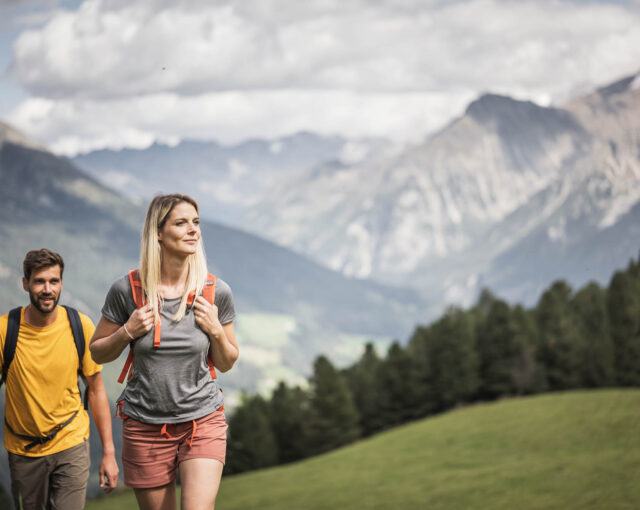 Room for Wellbeing
The fireside lounge, the bar and the large garden: at the Alpenblick there is plenty of space for wellbeing. Drink a cup of tea in sight of the fire, browse the newspaper, enjoy a glass of wine after dinner in the bar and plan the next day. It's easy at the Alpenblick: the mountains are literally outside the hotel door, the ski slope and toboggan run leads right to the hotel and anyone who prefers things a bit slower can simply head out and take a leisurely walk. If only simplicity could always be this easy…
Who we are
Everyone is good taken care of at the Hotel Alpenblick – and that is mainly due to the hosts themselves. When Marianna Großgasteiger welcomed the first guests to her home in 1956, today's head, Hartmann, was still a baby. Initially the children gave up their rooms for the vacationers. Although, this was only a temporary solution. Finally in the 1960s the family opened a guest house with 20 beds. Hartmann was only 22 years old when he took over with his sister Margit the establishment from their parents. Over the next few decades, he kept an eye on building work and transformed the hotel, together with his wife Hanna, into what it is today: A hotel where the guests feel almost as if they are at home. A place where personality is not simply a marketing slogan and where feeling good is as easy as it can be. To the delight of all, the next generation, Hartmann's daughters Helena and Katja, are already in the starting blocks to take over his hotel business.