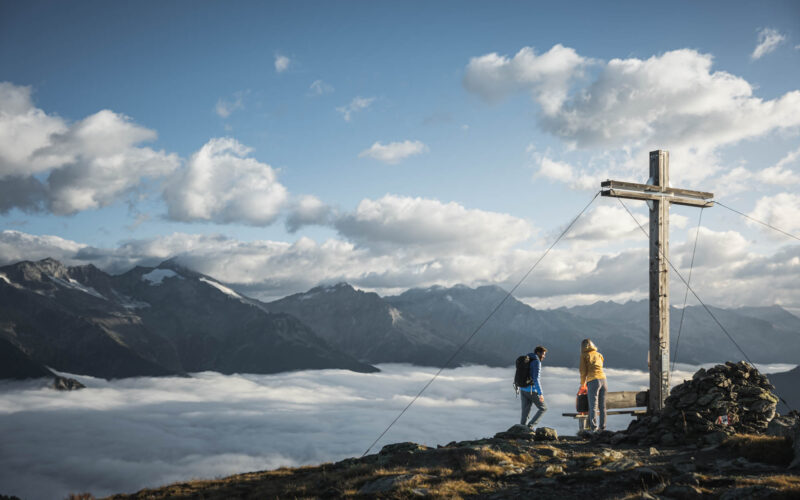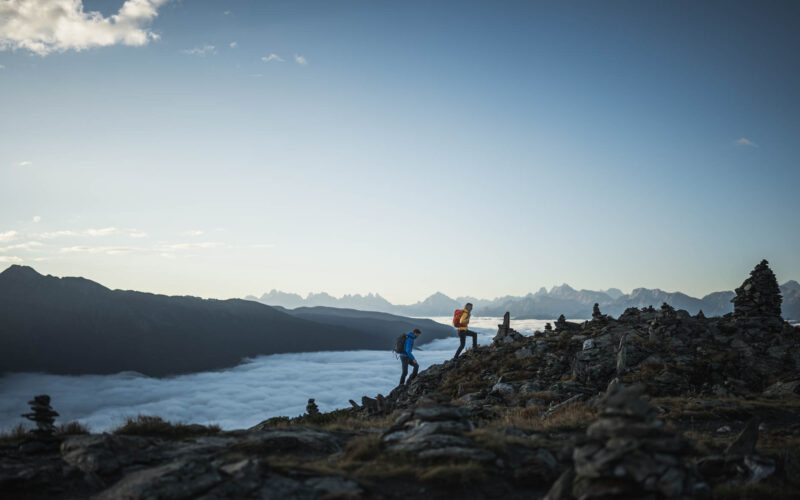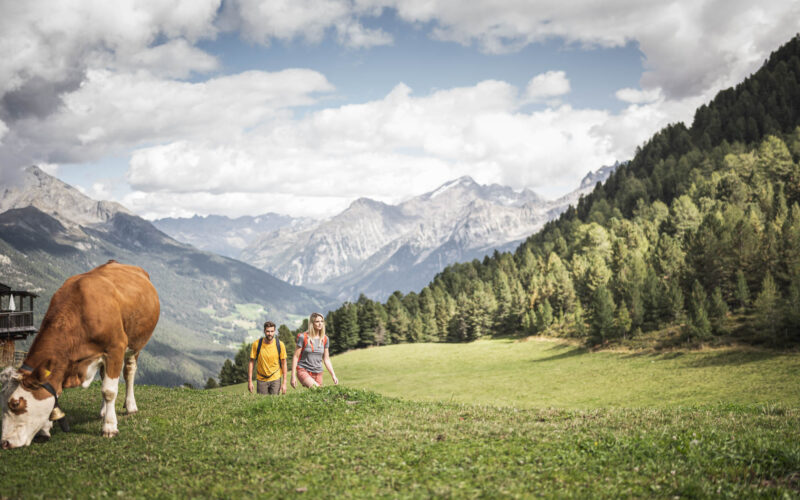 That's the summit!
Just let it be summer!
Speikboden and Klausberg
That the area should be rechristened from a ski resort to a summer paradise during the warmer seasons of the year is demonstrated by the Ahrntal Valley's two skiing mountains: take a leisurely ride with the lift to the top and then stride out on the circular hike. On the Klausberg you could dash off to the Dino-Land, the water park or take a turbulent ride on the Alpine Coaster together with your kids. Whereas on the Speikboden you might try out the new Via Ferrata route. In both areas there is always an adventure to be had.
Schwarzenstein Hut
This hut is a genuine highlight that our guests always keep an eye on. The refuge hut on the mountain ridge, which is clad with copper, can even be seen from the valley. Anyone reaching it after five or six hours of walking will be rewarded by its impressive architecture and an unbeatable view. The Schwarzenstein hut is especially attractive for little explorers and people free from giddiness.
Shopping
What's it to be today? Do you like taking souvenirs back home from your holiday? There is a wealth of shopping opportunities in the Ahrntal Valley. If you're looking for something special, we can highly recommend the little department store, Bixner, in St. Jakob. Horvath's in Bruneck awakes memories of a corner shop with cheese, bacon, dried fruits, a great variety of nuts and chocolate. Also worth mentioning is the new mountain equipment shop in Luttach, which offers excellent advice and is placed right around the corner of our establishment.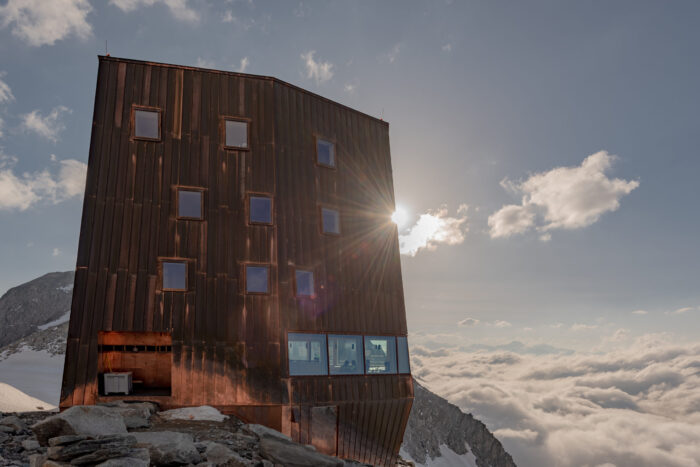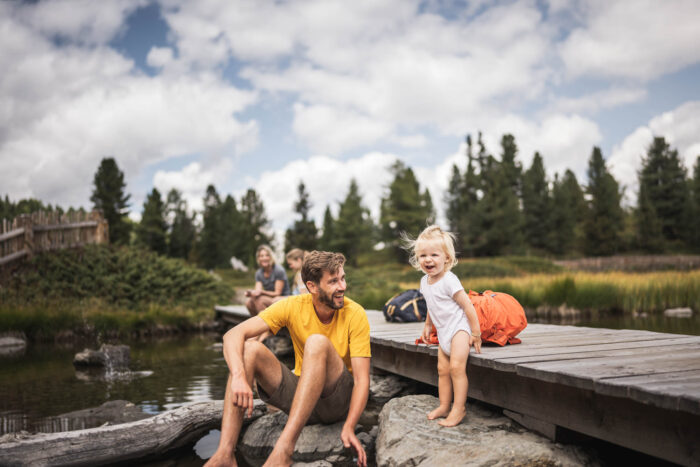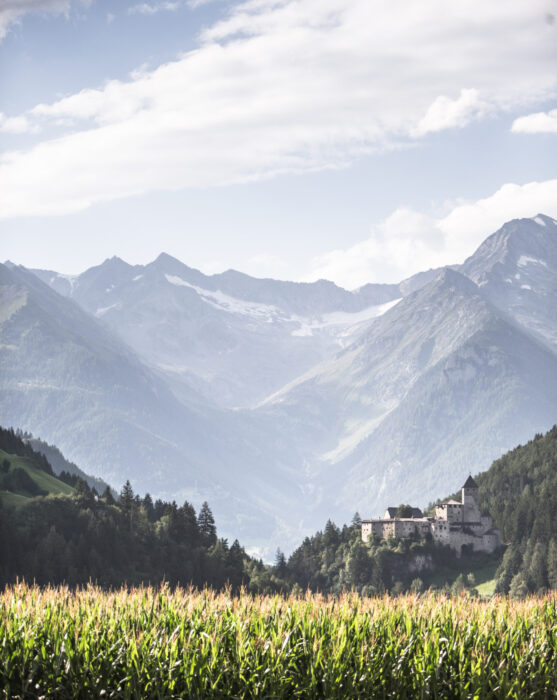 Taufers Castle
Library, courtroom, dining room, living area: Taufers Castle, high above Sand in Taufers, is the imposing landmark at the entrance to the Ahrntal Valley. First mentioned in the records in the 13th century, it is rightly considered to be one of the loveliest castles in Tyrol. Visitors should not miss the Pacher frescoes in the castle chapel whereas children love the scary feeling of visiting the torture chamber.
Prettau Mine
The mine railway goes over one kilometre into the disused mine in Prettau. The everyday lives of the miners are brought back to life here. They worked hard for a raw material that was widely sought-after: the particularly malleable Prettau copper. The mine's heyday was 600 years ago, but right up into the 20th century this spot at the end of the Ahrntal Valley was the third largest copper supplier in Italy. It's important to dress warmly and breathe in deeply since allergy sufferers find relieve of their troubles spending time in the mine's own climate tunnel.